Where is she? – A sexual assault case in China from 10 years ago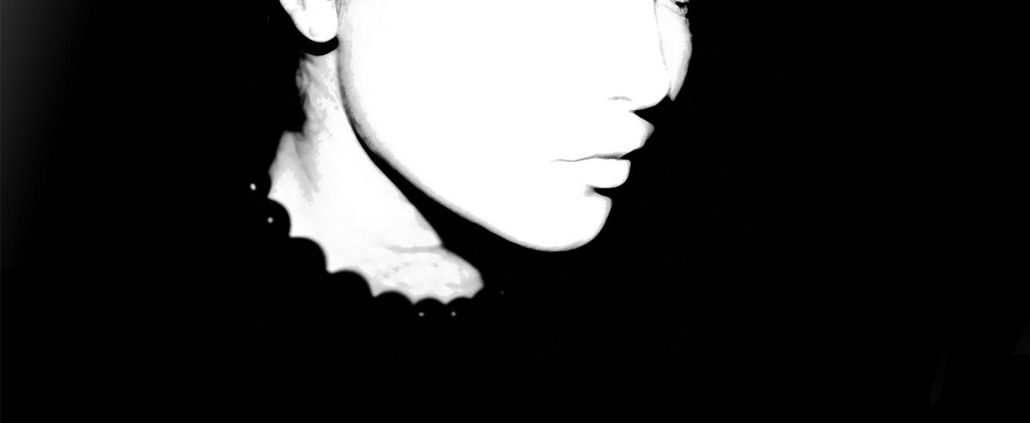 At the beginning of 2018, while people were still celebrating the New Year, there were two pieces of news trending on the mainstream media platforms in China. Unlike the inspiring speech President Xi gives on national television, those two headlines are "embarrassing" enough for most of the officers in the Publicity Department of the Communist Party of China. One of them is a sexual assault case in China from 10 years ago.

January 1st, 2018, a female software engineer named Xixi Luo, who currently lives in the United States, registered an account on Sina Weibo and wrote a long letter exposing that Professor Xiaowu Chen from Beihang University (AKA. Beijing University of Aeronautics and Astronautics), had sexually harassed her during her post-graduate study. At the beginning of the letter, she mentioned that the "#me too event" was what inspired and encouraged her to tell people what had happened to her 12 years ago.
The "Me Too" movement helps demonstrate the widespread prevalence of sexual assault and harassment, especially in the workplace. The phrase created by Tarana Burke was popularized by Alyssa Milano when she encouraged women to tweet it to "give people a sense of the magnitude of the problem".
While Xixi Luo's letter was trending on Weibo, 4 other victims who had been harassed by Xiaowu Chen stood up. They formed a group named after the movie "Hard Candy". They actively looked for legal aids and media exposure. In the meantime, "for protecting the other boys and girls who still live on the campus", they suggested the university to set up an anti-sexual harassment system.
Xixi Luo is unfortunate, but also fortunate. According to her narrative, she had been suffering from depression for a few years after the harassment. And she was lucky too because her husband and family gave her their support when she decided to stand out and make her voice heard.
The Bizarre Abuse Case A Decade Ago
However, Lanlan Tang, who was in the second news piece I'm going to talk about, wasn't that lucky. As the victim of the sexual assault case I mentioned in the title, she was first raped by her own biological father when she was only 7 years old. For eight years, she was raped and sexually abused by her father, grandfather, a few uncles, cousins, some neighbors, and even one of her elementary school teachers. Her mother and grandmother acknowledged this but didn't do anything to stop the sexual assaults. They even asked for cash from the people who tried to have sexual intercourse with Lanlan Tang.
"They (villagers) came to my house to watch porn. And they wanted to try what they learned from the porn on me. My mom asked for 50 yuan (appx. 8 US dollars) cash from each of them. She said they needed to pay to play with me." Lanlan Tang told this story and it became hard evidence of her parents' guilt of forced prostitution.
In the year 2008, when Lanlan Tang was 14 years old, she wrote a letter and gave it to Zhongyun Li, the owner of a student dormitory where she lived at that time. In the letter, she wrote about all the sexual assaults she had been through in 8 years. Before Lanlan Tang's mother picked her up from the dormitory, Lanlan Tang told Zhongyun Li, "Please give the letter to the police if I can't come back to the dorm."
Based on Lanlan Tang's narrative, her mother started to beat her because she told her mother "I was pregnant and just done with the abortion. The baby could be my father's." During an interview with the Southern Weekly (which was the first Chinese media that reported the incident), Xiuling Wan said, "I was totally shocked when my daughter told me that. Then Zhongyun Li gave me the Ultra B screen result sheet which said she was pregnant." They started to argue with each other and that was why Lanlan Tang and Zhongyun Li decided to go to the police station and report the incident.
A day later, 16 people had been arrested on charges of sexual assault against a minor. They were Lanlan Tang's parents, some relatives of hers and a few villagers from the same village Lanlan Tang lived, along with a neighboring village.
11 of the 16 suspects had been sentenced to jail after the first trial. Jihai Tang, Lanlan Tang's father, was sentenced to life imprisonment for rape, sexual assault, and forced prostitution. Some other male suspects who took part in the sexual assaults against Lanlan Tang were sentenced to jail for 6 to 15 years, depending on the severity of their crimes. Xiuling Wan was also sentenced to jail for 10 years for forced prostitution.
According to the lawyers, courts, and procuratorate who took care of this case, it was a highly unusual crime, which had lasted for so many years. The victim was so young when the crime first took place, and it had involved so many people, even the victim's parents. All the suspects denied the allegations and appealed the judgments. However, the court upheld the original verdict during the second trial.
Changyou Liu, the director of the village committee, who was also in the 16 people but released before the trail, told Southern Weekly, "I have no idea why I was arrested at the first time. If this case was real, they (other suspects) were filthier than animals. "
Even 10 years have passed; Lanlan Tang is 23 years old at this time and found a job in Shanghai after she graduated from college. This case has once again become the headline of many media in China. It even caused the first "online war" of 2018.
The beginning of the story was that Xiuling Wan and other 4 people were released from jail in 2017. Right after they left the jail, they started to contact lawyers and prepared to appeal.
In ten years, Lanlan Tang had completely changed her identity: she changed her phone number, residential address, and even her name. She has started a new life somewhere that those people who once harmed her can't interfere.
Xiuling Wan doesn't think so. While looking for appealing to the judge, she also started looking for her daughter. But not to apologize or make things up, she wanted to "ask my daughter why she sent me to jail ten years ago." However, now Lanlan Tang's whereabouts are top secret level information to the police. Even her own mother can't get it from them.
Based on Lanlan Tang's mother's narrative, ThePaper.cn wrote and published an article titled "Looking for Lanlan Tang". It had caused a lot of arguments among the Chinese netizens.
"The subtitle of the news report was misleading." said Gaoyang Zhao, a blogger from the website Zhihu in China, "The journalists and lawyers were stabbing the victim with their pens and drinking her blood."
Gaoyang Zhao quoted and posted parts the written judgment against those 11 suspects in Lanlan Tang's case. He held the opinion that the judgment was very detailed and reliable. All the evidence they provided was solid and impersonal. On the other hand, the news report written by Thepaper.cn was manipulative, and against one of the five core principles of journalism: fairness and impartiality.
"The subtitle of 'Looking for Lanlan Tang' said 'the 14 years old girl TOLD that she was sexually assaulted by family members'. They specifically used 'told' to imply that the rape was only Lanlan Tang's personal narrative which could be made up by her. The report also started by saying Lanlan Tang SENT her parents to jail. They ignored that the judgment of the court was handled properly within the legal procedure." Gaoyang Zhao wrote in his blog.
The opponents also focus on the written judgment. Were there forced confessions during the trial? Why did Lanlan Tang's grandfather suddenly die in custody? Why did some of the suspects mention that Lanlan Tang called them before she filed that case and ask for money? However, Thepaper.cn focused on looking for Lanlan Tang in the report. Although they provided a new angle to look at the case, they didn't ask the right question. The one who needed to be questioned was the court system, not a 24-year-old girl.
Besides emphasizing the judgment of the court, Gaoyang Zhao also questioned the professionalism of Thepaper.cn. "They released Lanlan Tang's information without her permission. And all the interviewees of that report were Lanlan's mother and her lawyer. Journalists should at least listen to voices from both sides."
He also wrote in his blog, "As far as I heard about the rural area (Chinese villages), porn pay-per-view combined prostitution is very common. This 'business' was usually run by couples. It wouldn't surprise me if they decided to put their daughter into the business too to attract more potential customers." It implied that Lanlan Tang's mother thought since everyone around her was doing the same thing, why did she have to be thrown in jail?
Besides all the uproar, there are still people who try to keep a clear mind regarding the case. Kecheng Fang, the former journalist of Southern Weekly, posted his opinions upon the report of Lanlan Tang's case.
"It's easy to ask where Lanlan Tang is, but it's hard to question our law system," said Kecheng Fang.
He also provided an angle from a professional journalist to the question "why The paper only interviewed Xiuling Wan (Lanlan's mother) and her lawyer". He said the media needed to respect the interviewees' wish of whether they would like their voices to be heard or not. "Under this situation, I believe both Lanlan Tang, the local police station and the local court wouldn't like to be bothered."
He also mentioned that nowadays, with media outlets trying to release news as early as possible, it's hard to restitute the truth or provide solutions.
"Asking the innocent girl questions seems to be the easiest way to attract people's attention," said Kecheng Fang.
During the "online war", there are also people focusing on the incident itself: if Lanlan Tang told the truth, how could something so unusually ridiculous happen to a child? Why had it taken her 8 years to finally escape from that nightmare?
Some people suggested that Chinese government and law system should build up a child protection system like the one in the United States. Just like what Xixi Luo said in her interview about bringing "#metoo event" into China. "It's not easy to start with. But someone must be the first one."
Some netizens focused on one of the suspects' occupation: Lanlan Tang's elementary school teacher. "Who gave him the guts to rape a school girl on the campus? Will he return to his job position after he gets out of jail?" In the United States, people who have been charged with any kind of sexual assault against minor will be registered as sex offenders. They can't live near children or work any jobs related to children.
"It was a tragedy of humanity. It was a heartbreaking story of our nation," said Kecheng Fang at the end of his article. Lanlan Tang's case raised a lot of questions. Looking for solutions to those questions is very important for the development of China's society. Hopefully, the media, the journalists, the law system and the education system could learn their lessons and eventually be the force to push the nation forward.
Summary
Article Name
A sexual assault case in China from 10 years ago
Description
At the beginning of 2018, two headlines are "embarrassing" enough for most of the officers in the Publicity Department of the Communist Party of China. One of them is a sexual assault case in China from 10 years ago.
https://whoisfuckedinchina.com/wp-content/uploads/2018/02/a sexual assault case in China from 10 years ago.jpg
686
1030
lighting
https://whoisfuckedinchina.com/wp-content/uploads/2018/02/Website-Title-logo-450-373.png
lighting
2012-08-24 18:16:35
2018-03-12 16:04:46
Where is she? – A sexual assault case in China from 10 years ago